Jamie Dornan was given the award for his role as Paul Spector in the psychological thriller 'The Fall.' The BBC Two television series is currently filming its second season in Belfast and co-stars Gillian Anderson (The X Files) as Stella Gibson.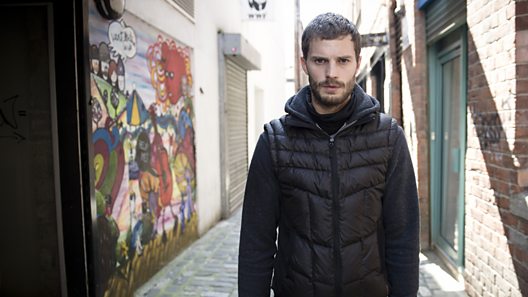 Paul Spector is a husband and a father but it is his actions that come to define him.

Paul Spector is the other side of Stella Gibson's coin. He is a husband and a father but it is his actions that come to define him. He too seeks to control the world around him, but unlike Gibson he wilfully transgresses the very rules of society that she seeks to enforce.

His family might induce some sort of feelings of love, but it also provides him with the outward appearance of normality. On the surface at least he is socially competent, persuasive and manipulative. By creating a fantasy and putting it into action he believes he creates his own highly controlled existential reality, his personal microcosm.

He works as a bereavement councillor and in fact his unique lack of empathy makes him a superficially competent one. However, it is the activities that he carries out in the shadows of society that reveal Spector's true character.

Paul Spector is a serial killer. This is his addiction, and like any addict he needs more of the drug each time to reach a similar high.
While he was unable to attend the ceremony due to the scheduling conflict, Jamie did record the following acceptance speech:
Congrats to Jamie, and here's to many more awards!